It is now Day 2 of Tespia and some new quests have been activated. From the looks of it, the story of the Event progresses after each day. The sky in Henesy's was daytime yesterday, today it is dark. Many of the quests are repeatable.
After completing a line of quests, you are given new Armor known as "Bing Machine-Alpha" armor. Take a look below.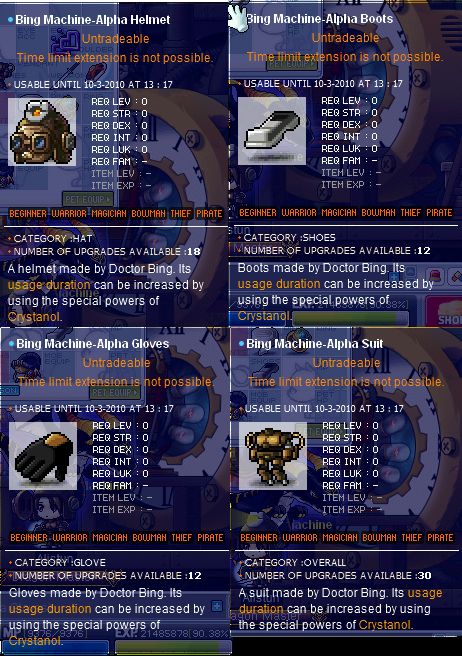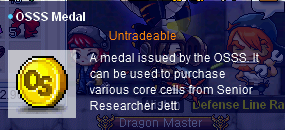 While completing quests, you are given these as rewards. You can use these purchase "cells" to upgrade your armor as seen below. Each of them cost 50 OSSS Medals and can be purchased from "Senior Researcher Jett" in the "OSSS Secret Base Laboratory." I have not bought any yet, but I'm assuming that the success rates are 100%.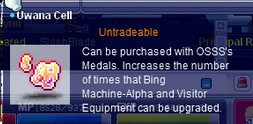 More Screenshots (Click to Enlarge):